Tournament of Minds
Posted: 17 November 2023
Notice reference #: 1HAdxn
Tournament of Minds (TOM) is developed especially for talented and creative students across all sectors of primary, intermediate and secondary school education. It provides a dynamic approach to learning, whilst developing students' enthusiasm for experimentation, problem finding and problem-solving.
The skills encouraged in Tournament of Minds include co-operation, teamwork, risk-taking and creative, divergent and critical thinking.
In 2023 over 43 schools participated in one of the regional Tournaments in Auckland, Palmerston North, Wellington or Christchurch.
Workshops for facilitators are held online in term 1. The workshops are for schools who are considering taking part in Tournament of Minds for the first time. Returning schools are also welcome to attend.
Teams compete in one of three divisions – primary, intermediate or secondary. They select one challenge from language literature, social sciences, STEM or the arts.
The team members work together for six weeks - without assistance from teachers, parents or peers - to develop a creative way to communicate their solution to a panel of judges and an audience, working within pre-determined parameters, complex criteria and the deadline of Tournament Day.
Winners of each division at the regional competition, held in August, are invited to attend the national competition held at the end of term 3. Winners at the national competition are then invited to take part in the International Final held in Australia mid term 4.
And the final words from one, "Tournament of Minds is very hard to explain. However, I would like to suggest that this is because it continually refuses to be bound by rules and restrictions. It deliberately takes a bulldozer to boundaries, and encourages kids to think outside the box, or, for the Doctor Who fans among us, inside the box, because it's bigger on the inside!
Further information
Contact: Jocelyn Pollock
(022) 063 7820
Related categories
The Joy of Play Educators Online Conference
Engage with live Q&A sessions and panels, forums discussing the power of play in the education setting and hear from everyday classroom practitioners about the celebrations and challenges they have faced as they've navigated the play journey in their classrooms.  
New Zealand (nationwide)

24 January 2024 – 01 March 2024
New Zealand Universal Wellbeing Symposium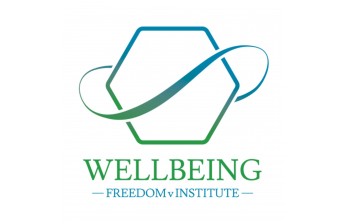 Waikato

22 November 2024 – 22 November 2024
Wellbeing Programmes - Certificate in Pastoral Care and Wellbeing Coordination
This programme builds staff capacity to: conduct cross organisational student and/or staff wellbeing needs analyses, create a wellbeing monitoring platform, make a strategic wellbeing plan, implement wellbeing improvement solutions, and to evaluate and continuously improve outcomes while maintaining boundaries, and wellbeing. Graduates can be expected to measurably improve whole of school or institutional wellbeing outcomes such as improved engagement, achievement, inclusion, retention, and equity levels and reduced absences, withdrawals, and resignations. Your staff will learn to implement the latest wellbeing models, research, and practices; this programme is ideal for those with organisational responsibilities for wellbeing outcomes.
New Zealand (nationwide)

05 February 2024 – 19 April 2024

New Zealand (nationwide)

06 May 2024 – 12 July 2024